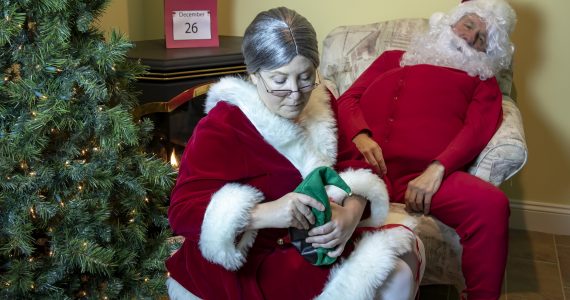 It's not only Santa Claus's feet that feel the effects … The Christmas period is a very busy time for many people. In the sales sector, on industrial production lines, in bars and restaurants or in hairdressing salons, but also in hospitals or doctors' surgeries, over half the employees spend many hours on their feet as part of their job.
In the legs this produces problems in the circulatory and muscular system, with a reduction in the natural tone of contraction, thereby impairing drainage and the flow of venous blood (rich in toxins and poor in oxygen), from the lower limbs upwards. This means a stasis of blood and liquids in the feet and ankles, causing troublesome swelling along with a sense of heaviness, especially in individuals with Chronic Venous Insufficiency (CVI).
Podolife provides Specialist Podiatrists with a local treatment consisting of a cream with active ingredients (Adelmidrol, Quercetin and Yellow Sweet Clover extract) that has an anti-edemigenous, venotonic and lymphatic draining action. The formula is additionally enhanced with Eucalyptus and Menthol, essential for a refreshing and anti-irritative effect.